Our team, friends and partners
Petit Chateau has always been about excellence and refinement, and these values are reflected in every part of our company. When it comes to our team, it means we have chosen the very best people to join us, and the very best partners to collaborate with. People who are passionate, talented and committed. We want to work with the best people, because we want the best for our guests. It's as simple as that.
Whether you're a property owner searching for a renovation project, a family looking for a home for the Summer or even longer, or simply in need of a real estate expert on the French Riviera, you're in the right place. Contact us today, and we will make sure to put you in touch with the person best qualified to support you, whether that's a member of our own team, or one of our partners.
Here are the wonderful people who make Petit Chateau what it is.
JAKOB
Co-owner and founder of Petit Chateau, Jakob has always had a soft spot for France and the Côte d'Azur. After a career start within the Walt Disney Company, he spent a long time working in the travel and hospitality business, where he found his true calling and honed his skills, before setting up the company in 2012.
 Jakob travels to France to enjoy the peace and quiet of his holiday home in the Languedoc region. As a member of the board Jakob support Birgit and the team at Petit Chateau to set the strategic direction and ensure the company deliver true value for both individuals and companies looking for splendid luxury properties in the South of France.
Birgit
Co-owner of Petit Chateau and a true hospitality expert. She has a long experience of working in the industry during the last 30 years. She has been the former Sales Director and Hotel General Manager at Scandic Hotels, the largest hotel company in Scandinavia. In addition Birgit has been the CEO for 2 other hotel properties. These high-level roles provided her with unique insights into the hospitality business.
 Her background and expertise, combined with her love of France, food and traveling, make Birgit the perfect person to be the person responsible for our corporate clients and support our strategy to lead us forward.
Isabelle
Our chef and catering partner Isabelle is a keen traveler with a passion for food and nature. This truly creative soul has traveled the world before opening her own restaurant in Provence and setting up successful home catering collaborations in the region.
Isabelle's dishes are as unique, creative and delightful as she is. Her caring and service-oriented mindset make her an outstanding chef to support demanding guests with a dedicated home cooking service during their stay.
Kristian
Our construction and renovation partner Kristian has extensive experience in both Sweden and France, and has founded his own company to offer a complete service to property owners looking to build or renovate their home on the French Riviera.
Due to our expertise, we are often asked for guidance on construction and renovation projects. We know that finding good and reliable professionals in France is not always easy for our clients, and that's why we are happy to recommend Kristian and his team for any work that needs to be done at your property.
Claire
Our content writer Claire has a diverse experience and skill set within marketing, communication and content production. This born and bred Parisian loves discovering new cultures, and recently came back to her hometown after spending over five years in the UK, where she honed her skills and took the leap to set up her own business.
Claire's background, together with her experience in the vacation rental industry and love of carefully-crafted copy, made her an obvious choice for Petit Chateau.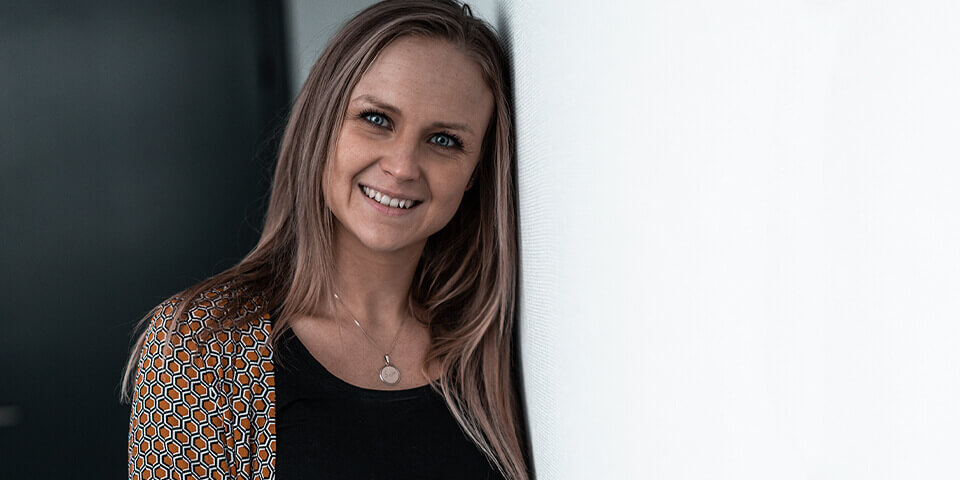 Silje
Our web and graphic designer Silje is the mastermind behind our website, the one who designs and keeps all our web pages up-to-date. Because luxury property rental is about more than just properties, we strive to provide guests with an outstanding experience from the very beginning of their user journey; and that means welcoming them to a beautiful website.
Silje is experienced and passionate, and her work is crucial to maintaining Petit Chateau's luxury image online, as well as supporting homeowners who want to rent or sell their property through us.
Johnny
Our SEO consultant Johnny is an expert in his field. You probably found us online, and that is all thanks to him. Johnny is helping us navigate our way through the digital jungle, making sure that our messages are heard and that people who are looking for luxury properties on the French Riviera can easily find us.
But SEO isn't just important to us; it's also important to the homeowners who are using our services to rent or sell their properties. That's what full support looks like, and that's where Johnny comes in.
Our Travel Agents, Wedding Planners and Event Managers
Over the years, we have secured numerous partnerships with travel agents, wedding planners and event managers around the world. Whenever they need a luxury venue in the South of France, these experts know they can count on us to provide them with a selection of high quality properties for their clients.
We know how important it is to have and nurture the special relationships we have established with these partners, and we love to help them, and their clients, find unique experiences that will meet and exceed their demands.