TRAVEL AGENTS
a partnership that benefits everyone.
You know what your clients want and need. We know luxury properties in the South of France and along the beautiful Mediterranean coast. Partner with us to offer your clients a choice of prestigious villas, impressive chateaux and magnificent estates, whether for an exclusive event, a big luxury wedding, or a private get-together in a secluded location. We are used to working with discerning travelers and demanding guests, and will treat your clients just like we would ours, providing them with an exceptional level of customer service, and a selection of some of the finest properties available on the Mediterranean coast.
WIDE RANGe OF PROPERTIES AVAILEBLE
We have a wide range of properties available, all complete with state-of-the-art amenities, and fit for anything from an intimate family holiday to a sales kick-off or a grandiose luxury wedding.
 When you choose to refer a client to us, you know they will be in good hands. What's more, we always split the commission equally with our partners, so that everyone benefits from our collaboration.
GET IN TOUCH WITH US
Whether your client wants a traditional Provencal villa for a family getaway under the sun or an imposing chateau for a spectacular corporate event or private celebration, get in touch with us so we can help them find the perfect property for their needs.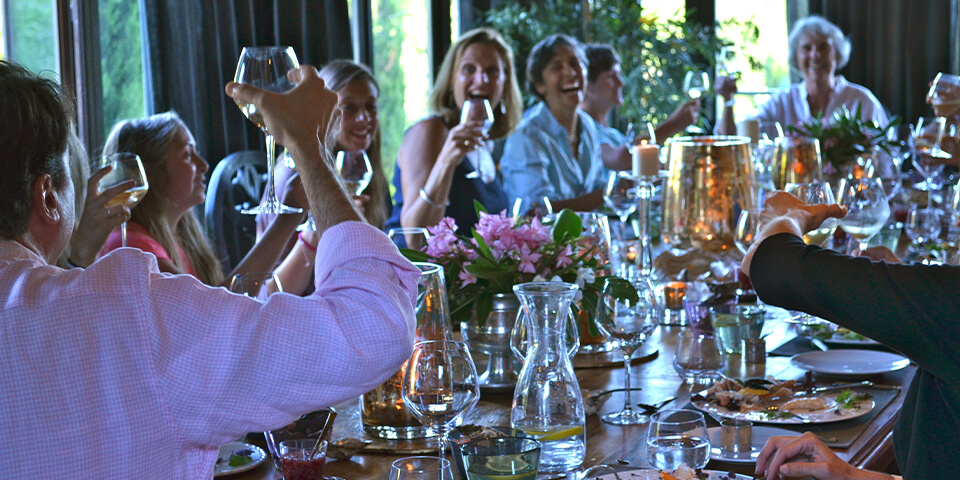 WANT TO LEARN MORE?
Want to learn more about our work, share your experiences with us and the world, or enjoy exclusive offers and insider tips? Click the button below to find our Facebook page and give us a thumb's up. See you there!