CANNES
Glamour is the name of the game in Cannes. This beautiful coastal city located on the French Riviera, is the perfect place to enjoy the Mediterranean. It is not unusual to see celebrities walking around, and yachts and porsches are everyday items here. In fact, one of the iconic landmarks of the city are its numerous villas that 19th century European nobility had as their vacation home. Today, villas are still one of the most popular accommodations. Besides the glittering glamour that surrounds the Cannes, people are attracted to the city because of the natural beauty around it. The deep blue ocean glisten in the sunlight, palm trees stand tall providing shade, and hills decorate the landscape. Of course, it is impossible to talk about Cannes without mentioning what it is most famous for: The Cannes Film Festival. It is one of the most important festivals of its kind in the entire world. A-list actors and directors gather here every year in the hopes of receiving the prestigious Palme d'Or. Besides the film festival, the city also has several great museums, concerts, and events that fill it with diversity, creativity, and excitement. If you are unsure of what to do when in the city, don't fret! Here are the top 5 things to do whilst in Cannes: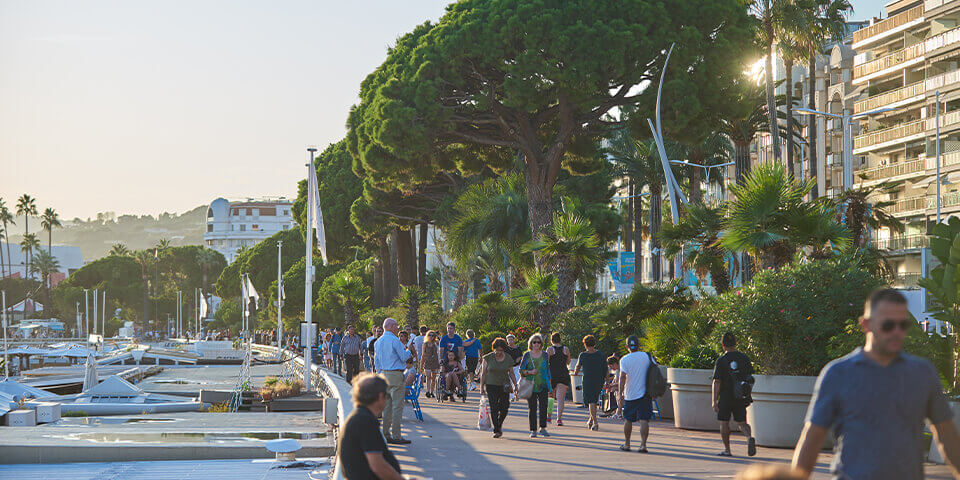 WALK ALONG BOULEVARD DE LA CROISETTE
La Croisette is considered one of the most scenic promenades in the entire world. Located along the coastline, it is the perfect place to appreciate the gorgeous Mediterranean. The promenade is also surrounded by boutiques, restaurants, and landmarks.
SPEND TIME AT LE SUQUET
The old town, Le Suquet, is undoubtedly one of the most charming places in Cannes. Small cafes and restaurants decorate the narrow cobblestoned streets. Walking up its hills will take you to some of the most beautiful views of the picturesque town.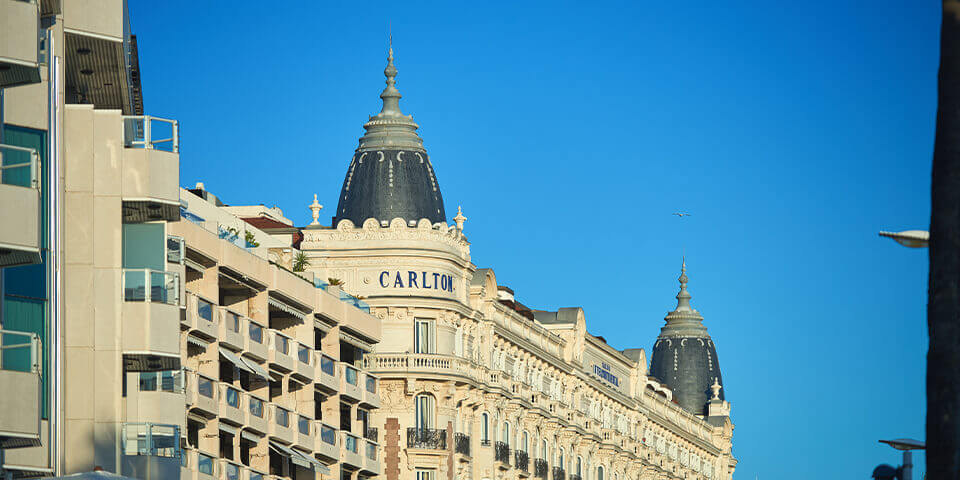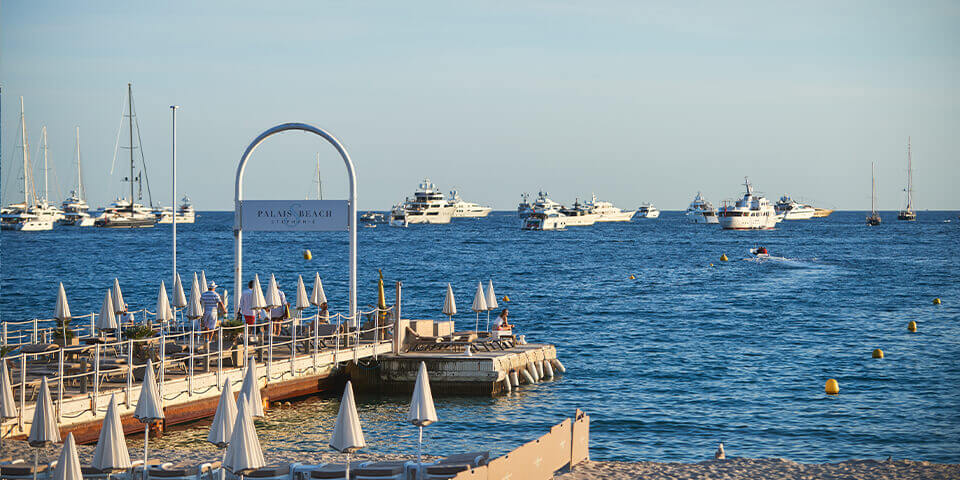 TAKE A TRIP TO ILLE SAINTE-MARGUERITE
A short boat ride will take you to the gorgeous Ile Sainte-Marguerite. No cars drive around the tiny island, which is perfect for strolling around and taking in the sun. You can visit the old fort and see the cell where the man in the iron mask was held. The island also affords an astonishing view of Cannes.
DO SOME SHOPPING AT FORVILLE MARKET
Get some fresh produce and enjoy touristing around the Forville Market. This market is the city's most famous fresh food markets and, since it is covered, you can enjoy it rain or shine. It is also the perfect place to find antiquities, trinkets, and unique souvenirs to buy.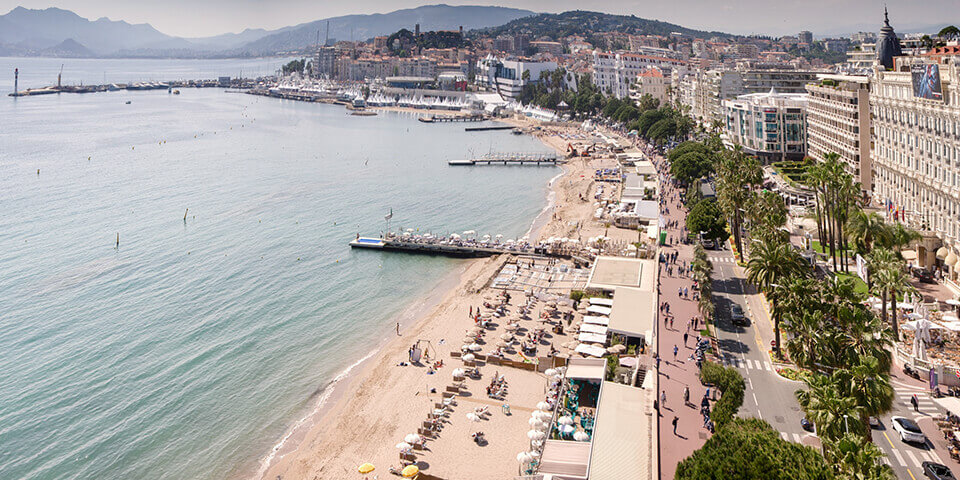 VISIT THE FORTIFIED MONASTERY
The monastery located at the Saint Honore island is a place worth visiting. The island is owned by monks, who produce delicious wine you most certainly should buy. The fort tells an interesting history, and affords the chance for strolls and picnics along its shores. Enjoy the water crashing into the stones as you take in the beauty that surrounds you.