MOUGINS
Judging by its size, you would think that Mougins is nothing to write home about. However, sometimes the beauty of small towns resides in their power to defy logic and surprise us. This beauty is definitely part of Mougin- a town so charming that many celebrities and artists have not been able to resist falling in love with it. Pablo Picasso, Christian Dior, Winston Churchill, Edith Piaf, Catherine Deneuve, Jean Cocteau, and Yves Saint Laurent are among the incredibly large list of celebrities whose life has been tied to the town. In fact, Mougin is where Picasso decided to spend the last years of his life, and his final resting place. This connection to important people is not a thing of the past. Even today, Mougins' beauty makes it the destination where actors and producers decide to reside and spend their time during the Cannes Film Festival. Because it is only about 15 minutes from Cannes, and 30 minutes from Nice, this small town has been a sort of haven to all those seeking to get away from larger cities. Rent a villa near this enchanting town, and find out why so many before you have succumbed to its charm. If you're still wondering how much there is to do in a town so small, here are the top 5 attractions in Mougin:
WALK AROUND THE OLD TOWN
As most places in the French Riviera, Mougin has kept its historical old town fairly intact. Small boutique shops, cobblestone streets, and Medieval architecture are just some of the things that make this one of the most popular attractions in town.
VISIT THE MOUGINS MUSEUM OF CONTEMPORARY ART
A town so tied to art and creativity has the duty of celebrating both. The Museum of Contemporary Art is among one of the best in the entire region. Here, you will find incredible collections of artworks done by the Impressionists, the Cubist, the Expressionists, and others.
HIKE ALONG VALMASQUE PARK AND FOREST
Part of what makes Mougins so astonishing is that it is surrounded by lush green forests. One of the most popular ones is the Valmasque Park. Leave civilization behind and head into nature as you hike along the park's numerous scenic paths. The fresh air will fill your lungs, your worries will be far behind, and you will get to witness the majesty of the landscape that unfolds around you.
GO TO THE EGLISE NOTRE-DAME-DE-VIE
Close to the house where Picasso took his last breaths, Notre-Dame-de-Vie offers humble beauty. The 13th century bell tower that could be seen from the artist's bedroom still stands, and is visited daily by people from all over the world. The church is by no means opulent or grandiose, but its simplicity just adds to the tranquil beauty that marks it.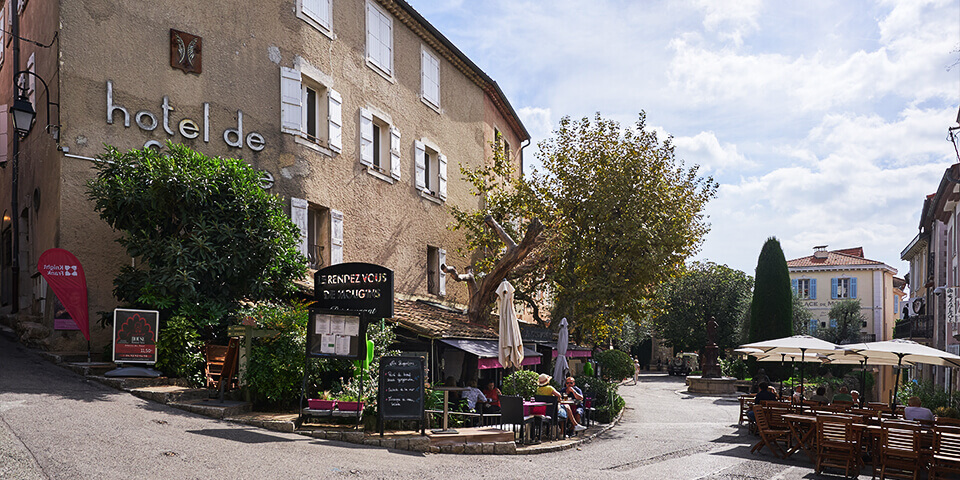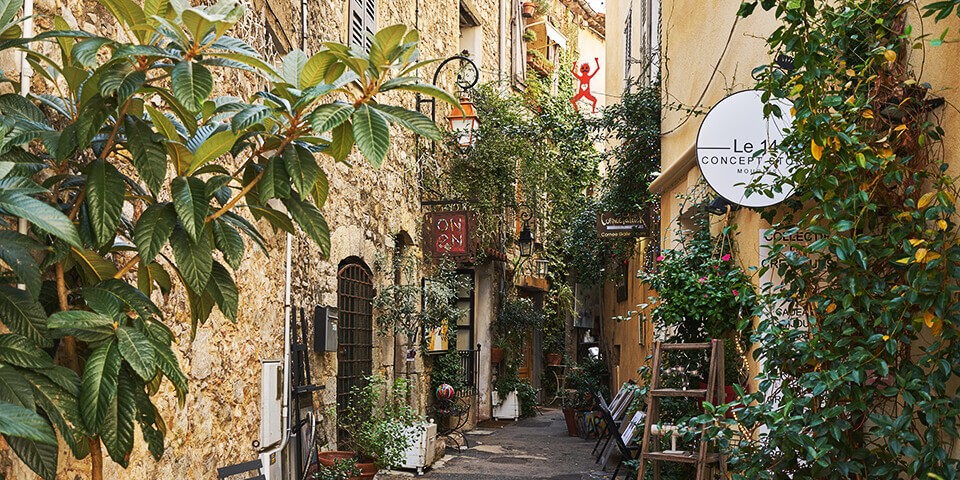 CELEBRATE AT THE MOUGINS INTERNATIONAL GASTRONOMY FESTIVAL
Mougins is famous around the world for being one of France's most important gastronomical destinations. Some of the most famous chefs in the country have lived and worked there, and the culinary legacy of the town is not to be ignored. It is no wonder, then, that the Mougins International Culinary Festival makes headlines worldwide. If you are one to constantly indulge your tastebuds, this festival, celebrated in September, is an event you can't miss.