ANTIBES
Go on a perfect beach escapade in the gorgeous town of Antibes. With constant sunshine, sparkling beaches, and picturesque architecture, it has that certain je ne sais quoi of Mediterranean towns. Antibes is a resort town whose charm not only attracts vacationers from all over the world, but has also bewitched the likes of Pablo Picasso and Max Ernst. Come enjoy the tranquility of its cobblestoned streets, winding hills, and long sandy beaches. Indulge in the cuisine, largely made up of fresh seafood, and the local wine. Practice some of the numerous water sport activities available through the region: Lie on the beach, scuba dive along the deep waters, snorkel, surf, or do some windsurfing. A holiday in Antibes is all about enjoying the very best of life. To do this, you can stay at a villa or luxury mansion in the region that surrounds the town. treat yourself and your loved ones to the life you deserve. To make sure you don't waste a single minute in this incredible town, here are the top 5 things you can't miss out on:
GO TO THE TOP OF GAROUPE LIGHTHOUSE
Guiding sailors and boats to safety throughout history, the Garoupe Lighthouse is one of the most charming sites in town. Though it is just like any other lighthouse in the country, it is wildly popular with both locals and tourists alike. Climb to the top for some astonishing views of Antibes and the Mediterranean.
VISIT THE FORT CARRE
Take a tour around the impressively large Fort Carre. You will get an insight into the history of the Fort, visit its interior quarters, and learn about Antibes. What's best, you will be able to stand above the Mediterranean, and get some absolutely astonishing views of the ocean and the coastline of the French Riviera.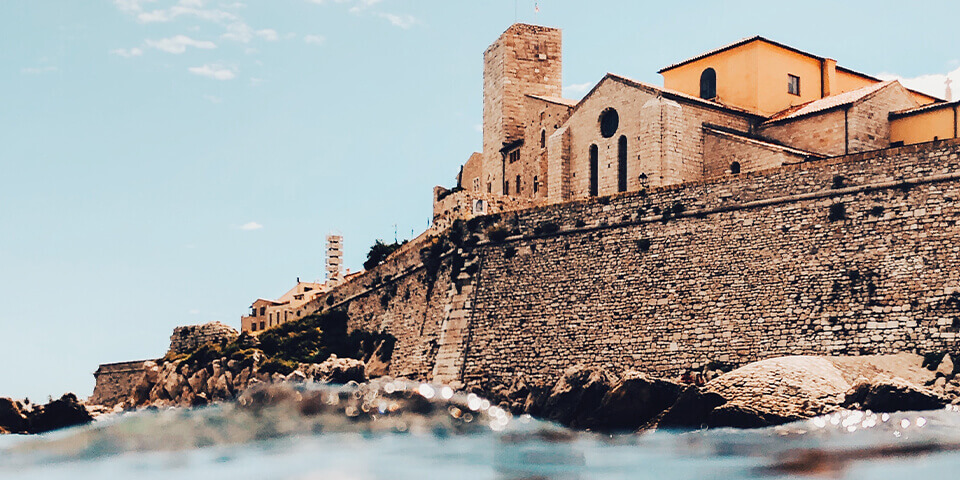 ADMIRE ART AT THE PICASSO MUSEUM
Picasso was enchanted by Antibes, and spent a significant amount of time in the town. Honoring the paintings that immortalized the village is the Picasso Museum. As the most popular museum in Antibes, it is well-worth a visit. Especially if you're a fan of the artist and wish to see some of his more obscure, but no less wonderful, works.
WALK AROUND THE SENTIER DU LITTOAL
Take time to enjoy a cliff walk along the Sentier du Littoral at Cap d'Antibes. You will be able to immerse in the tranquility of the scenery that surrounds you, leaving all your worries behind. Let the fresh air renovate you, and take in the incredible views of rocky Mediterranean coastline.
ENJOY THE NIGHTLIFE
Antibes and the adjoining town of Juan-les-Pins have a reputation for their bustling nightlife. You can relax at the beach during the day, and hit the bars and nightclubs around town at night. Shows, concerts, rooftop bars, and posh clubs will keep you dancing until sunrise.