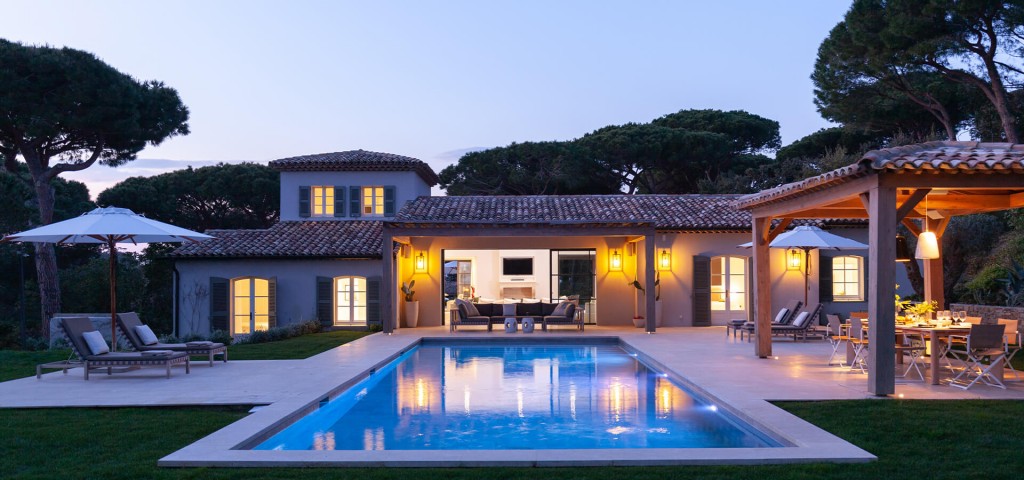 Luxury villa Les Parcs de Saint Tropez
Are you looking for that perfect property with space, comfort and a touch of luxury living in the most attractive area of Saint Tropez? Well, look no further!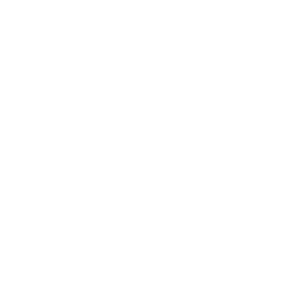 10 persons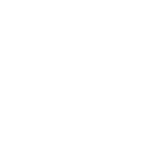 5 bedroom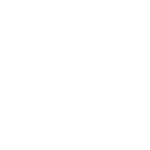 5 bathrooms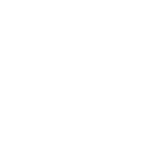 400 m2

Yes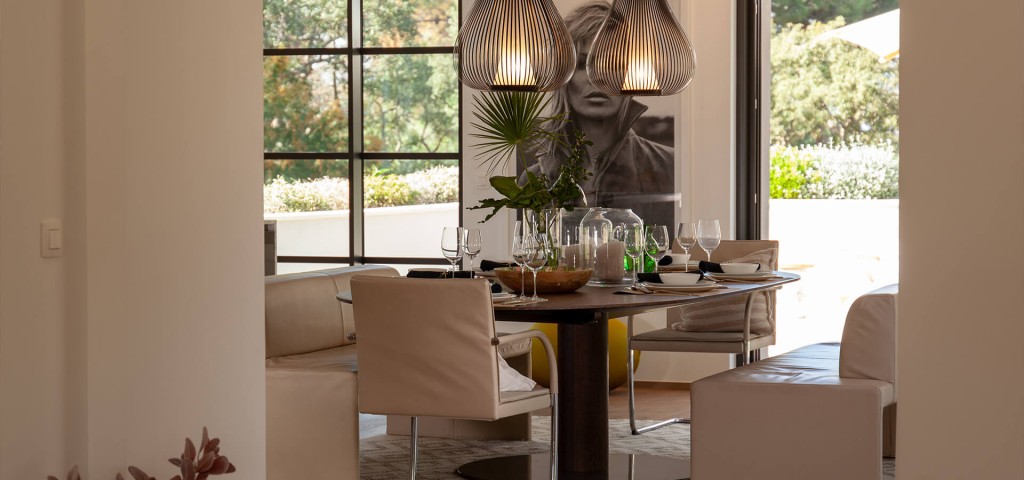 More detailed description
Welcome to this spectacular villa with modern design on a large beautiful plot of land, located in the private and secured domain Les Parcs de Saint Tropez.
Designed to give you a first-class, calm and relaxed living experience during your stay in Saint Tropez, this renovated villa was constructed to the highest standards, and with fine quality materials. With a living area of 400 sqm, you will have plenty of space, both for family and friends.
Seen from the garden, the villa, with its traditional wooden shutters, curved terracotta roof tiles, covered terrace and bright blue swimming pool, has all the hallmarks of a typical Provençal estate. On the inside, it is sumptuously decorated with impeccable elegance and refinement. The interior design is both contemporary and timeless, with neutral tones of beige and white, complemented by elegant touches of black.
On the main floor, the entrance hall takes you into the large living room and lounge areas, where lots of light and panoramic views over the beautiful garden and pool add to the sense of spaciousness. The sleek straight lines of the sliding doors, spacious white corner sofa, side table and console are softened by the curves of the round sofa chairs and mid-century inspired coffee table. Dashes of green, on the sofa chairs and velvet cushions, echo the houseplants dotted around the villa, as well as the lush gardens surrounding the property. Black and white pictures of famous supermodels add a touch of glamour and style to this sophisticated villa. A large sliding door leads on to the roofed terrace, where you can sit on the comfortable outdoor sofa while gazing at the pool.
From the living room, you can enter the kitchen and dining area, which also has access to the terraces, pool, and outdoor dining area. A set of two sliding doors offers a charming view over the garden, while a pair of stylish pendant lights creates a warm and romantic atmosphere at nighttime. The kitchen, built with the finest materials, is fully equipped and features state-of-the-art amenities.
The large master bedroom with en-suite bathroom and dressing room is peaceful and relaxing, with its simple, elegant and neutral decor. Thoughtful design touches, like the small wall-mounted reading lamps located above the pillows, create a truly luxurious experience. The en-suite bathroom features a walk-in shower with rainfall shower head, as well as a gorgeous rounded bathtub. The bathroom looks sleek, polished, and offers an atmosphere of understated luxury. There are two further en-suite bedrooms on the ground floor. The five bedrooms of the villa are all en-suite and all benefit from air-conditioning.
Upstairs, a cosy "tower suite", with its own private bathroom, provides lovely views of the garden. Downstairs, you will find a cinema room, another en-suite bedroom, and access to the garage.
Outside, you will find a spacious Summer lounge, pool house, dining area and BBQ. The villa features various outdoor sitting areas, from which parents can watch their children play on the large lawn. There is also a pétanque court and a ping-pong table to keep the adults entertained. The swimming pool can be heated and is surrounded by terraces, so that you can enjoy a local glass of rosé after an evening dip.
Equipped with an alarm system, Wi-Fi and high-quality Bose sound system inside and outside, the villa offers all the amenities needed for a luxury stay. Located within the secured domain of Les Parcs de Saint Tropez, the property offers full privacy, and a calm and serene environment for you to relax in.
Contact us today for a tailored proposal for your stay!
Spa & Gym
Heated Outdoor swimming pool
Rooms
1 Kitchen, 5 Bathroom, 5 Bedroom, 5 Double bed, Bed linen
Entertainment
Broadband internet, Stereo system, TV (Satellite)
Heating
Air conditioning, Central heating, Fireplace
Miscellaneous
Laundry
Yes, please send me a proposal!