Board meetings
Annual meetings among C-level executives and directors are where strategic decisions about the future of a company are made. Renting a luxury villa or castle to hold a board meeting over a few days has many upsides and will delight your guests as well as benefit your company.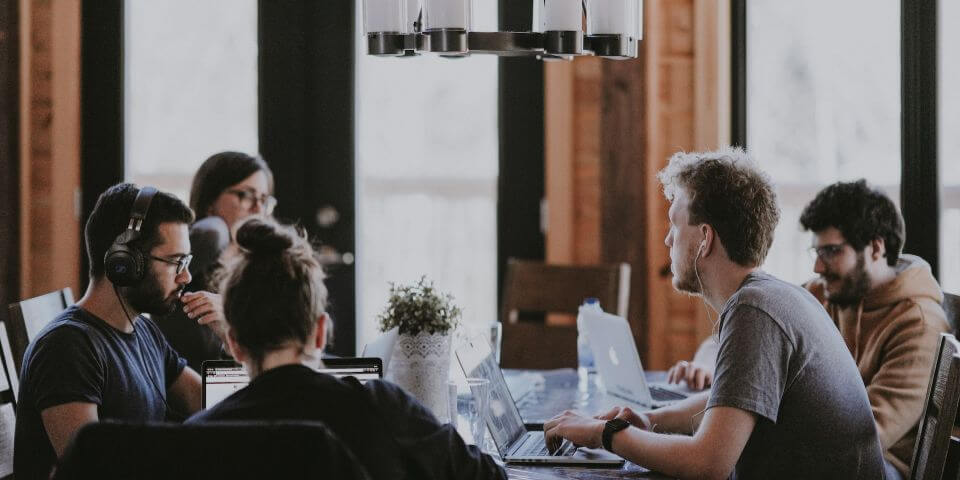 Organizing a board meeting away
Organizing your company's board meeting away is a chance to gather all board members for a few days, ensuring that they will be fully available to steer your company in the right direction.
Creative thinking and fresh ideas
When meeting over a longer period of time, attendees can alternate between formal meetings with numbers and presentations and informal sessions that encourage creative thinking and fresh ideas. A board of directors meeting typically involves big questions that require some distance, and for which a change of location can be highly valuable.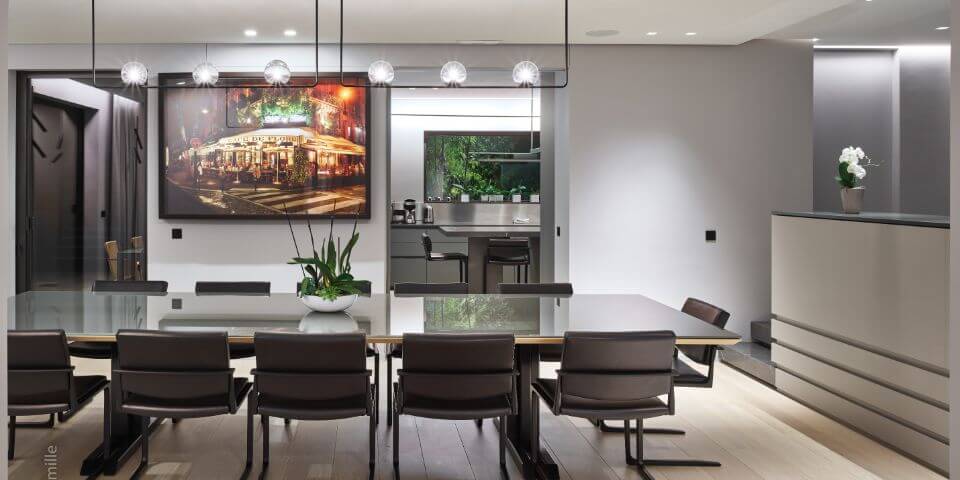 DOWNLOAD THE GUIDE
Do you need help with planning and organizing? We've created a free guide with a convenient checklist to help you design a successful board meeting.
Check out our tips to stay on top of everything!
Fill out the form below and have your checklist sent to you
Best places to hold a board meeting
 The venue will set the tone of your board meeting. Choosing an elegantly furnished villa with its own swimming pool and access to a golf course, rather than a standard meeting room, will help members of the board relax, focus, think out of the box, and make the best tactical decisions for your company.
This is where we can help: Petit Chateau offers a range of luxury villas and chateaux with outstanding views and state-of-the art amenities that are the perfect setting for a board meeting. Some of our castles can be booked with all-inclusive packages including meeting rooms and tech as well as full catering services.
Organizing a board of directors meeting away from your company's headquarters is also an opportunity for attendees to spend time together in an informal setting. Treat them to a luxury stay at a Mediterranean villa to encourage networking around the pool or in the many outdoor spaces. Fostering connections in that way will ensure that board members can come together to make the best decisions for your business in difficult times.
Exclusive board meeting venues in the South of France
 Petit Chateau specialises in luxury villas and chateaux in the South of France, and all of our properties boast gorgeous views and first-class amenities. Our splendid houses and chateaux near Nice can accommodate large groups and are easily accessible from Nice International airport.
The South of France is a wonderful area where the weather is gorgeous for most of the year. Dazzle your company's directors by inviting them to stay at a castle boasting ample outdoor space, where they can soak up the sun, gaze over sea views, delight in the delicate scent of lavender, and relax by the pool at the end of the day.
Plan your board meeting away with Petit Chateau
Whatever your goals and ideas, Petit Chateau can help you plan a successful board meeting.
Board members are busy people: we recommend booking your event about a year in advance to ensure they are all available to attend, and to make sure you can pick the most convenient date. Get in touch now and start organizing your event as early as possible so you can secure the best venue, activities, and other services you wish to book. We have in-depth experience in event planning in the area and can link with service providers to get everything you need, from decorating services to private chefs or limousine services, giving you a single point of contact to streamline your workload.
Take the first step by contacting us, and let us take care of the rest.